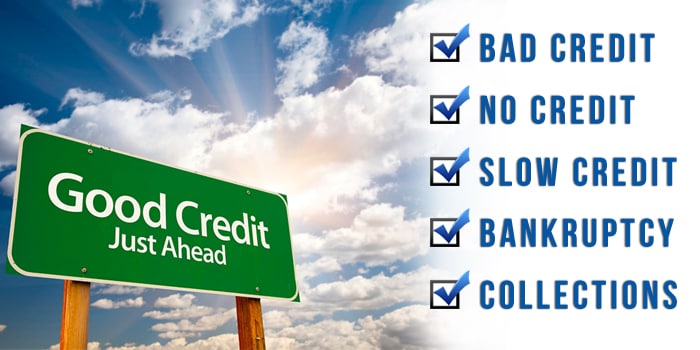 After Bankruptcy Car Financing
Taking out a new line of credit can be stressful regardless of what your credit score is, but when you have a recent bankruptcy on your report, your anxiety level can skyrocket. You don't know how long you should wait, if you should wait, or if there is even a chance for an auto loan approval until the it falls off your credit report. We are here to tell you, you don't have to wait or worry at all.
At Concordville Nissan, we understand that it isn't always an option for you to wait weeks, months or years after bankruptcy before taking out an auto loan. This is why our network of lenders can offer you auto financing as soon as your discharge papers are in your hand. While we offer both new and used vehicles, we highly recommend purchasing a New or pre-owned car, truck, SUV, or minivan. Late model automobiles generally offer the following benefits:
Lower price tag
Lower interest rates
Lower insurance rates
The used cars offered on our lots are not the junky automobiles of yesteryear you may be thinking of. Instead, you will be financing a vehicle that is reliable, runs well and has low mileage.
Concordville Says Yes!!!
At Concordville Says Yes, we specialize in providing auto loans for people with various types of credit. We know that new and used car customers in the Wilmington, Philadelphia and Delaware County area sometimes need a little help to find the right auto loan provider. If you think you have a really bad or low credit rating, and have been turned down in the past, chances are we can help. Putting you in the right car, truck, SUV or recreational vehicle at the proper rate is Concordville Nissan Says Yes' specialty.
We also know that getting an approval for a car loan while having no credit record can be almost as difficult as getting a car loan with bad credit. We've helped customers from West Chester, Exton, Downingtown, Newark, Springfield PA, and Aston to get financing for the new or used car they want and we can help you too!
With our lender network offering low rates, fast approvals, instant and flexible terms for the car loans for your new or used or vehicles, there is no option better than Concordville Says Yes for your car financing needs. We have helped numerous customers with preapproval loans. If past credit problems are keeping you from driving the car you need, then help could be just a click away. Bankruptcy, Divorced, Slow Credit, No Credit ... NO PROBLEM!
It only takes a few minutes to get you started down the road to re-establishing your good credit. Our Custom Credit Professionals will assist you every step of the way in selecting the car, truck, SUV or recreational vehicle you want with payments that best fit your needs. Find out what our customers with bad credit know. You should let Concordville Says Yes be your credit rebuilder.
Make an Inquiry
* Indicates a required field