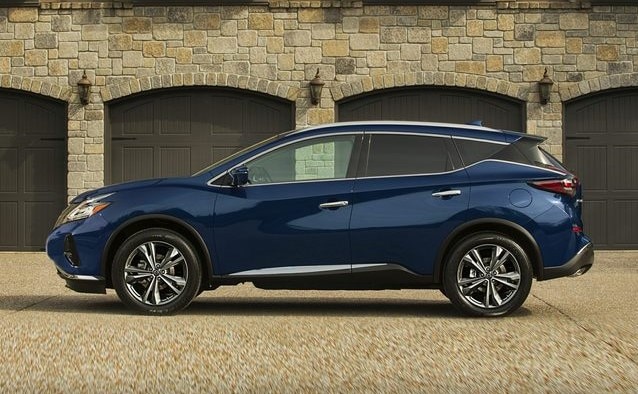 The 2020 Nissan Murano: A SUV With Top Tech, Performance, And Comfort Features
For those looking for an SUV with style, comfort, performance, and advanced technology features, the 2020 Nissan Murano is a vehicle that you should certainly be considering. 2020 Nissan Murano SUVs are available at Concordville Nissan in Glen Mills, PA, and these vehicles come in a variety of bright and interesting colors. There are a host of reasons why so many people love driving the 2020 Nissan Murano.
Performance Features
An SUV needs to have a powerful and efficient engine, and that's what you will find in the 2020 Nissan Murano. The 2020 Nissan Murano comes standard with a 3.5-liter V6 that is paired with a CVT transmission. This engine in the Nissan Murano provides 260 horsepower, and you will average up to an EPA-estimated 28 mpg while driving out on the highways.
Traction control features are important in while traveling in inclement weather around Philadelphia, so the 2020 Nissan Murano offers you Intelligent All-Wheel Drive. This system allows you to cruise in two-wheel drive when the conditions are dry and favorable. When the roads are wet and slick, the system seamlessly brings power to all four wheels to provide top traction performance when you need it the most.
When you are parked on a hill, it can cause fear of rollback. You won't need to worry about that with the 2020 Nissan Murano, as this SUV is equipped with the hill start assist feature. This feature holds the Nissan Murano in place long enough for you to move your foot over from the brake pedal to the gas pedal.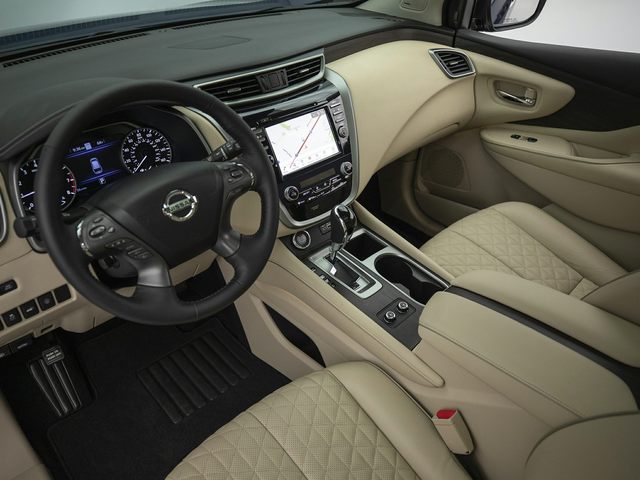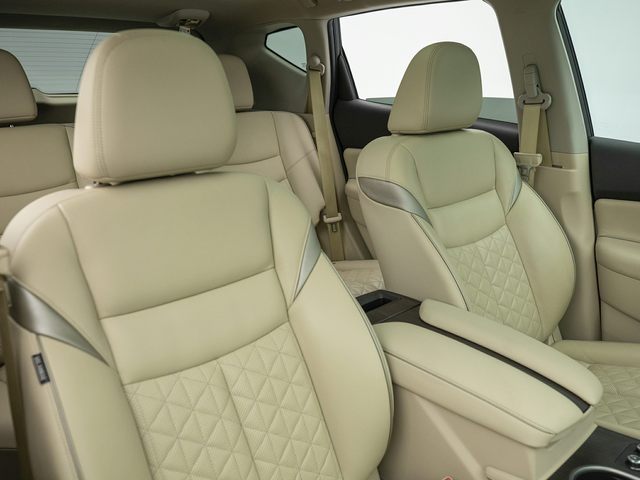 Interior
Inside the 2020 Nissan Murano, you will find many nice comfort features including dual-zone automatic climate control. The driver and the front passenger are each able to set a temperature for individualized comfort. The feature will maintain the set temperatures whatever the weather is like outside in the greater West Chester, PA area.
In order to provide additional comfort, the 2020 Nissan Murano offers a heated steering wheel to keep your hands warm in the icy weather. Climate-controlled front seats are another option. You can set a whole range of temperatures from warm to cool in order to feel the way that you want to feel.
The 2020 Nissan Murano is designed to seat five. The rear seats have a split fold feature, and they can be folded all the way down. With the rear seats folded, the new Nissan Murano offers a total cargo area is 67 cubic-feet.
Technology
You will find an 8-inch touchscreen on the 2020 Murano that displays Nissan's Door To Door Navigation feature. This navigation system provides turn-by-turn directions, and it provides information on traffic conditions that may affect your travel time around the greater Wilmington, DE area.
The 2020 Murano is also equipped with a 7-inch Advanced Driver Assist Display. In addition to information about speed, temperature and fuel, this feature displays caller id information along with safety warning information.
Exterior
LED lights are found on the front and the rear of the Nissan Murano. These lights allow the Nissan Murano to be clearly seen in even less than ideal weather conditions in the greater Chester, PA area.
On icy days, you won't have any trouble cleaning off the side mirrors. These mirrors are heated on the 2020 Nissan Murano, and they have integrated turn signals.
Safety
The Nissan Murano has a suite of safety features that is calls Safety Shield 360. One of the features in this suite is automatic emergency braking. If this feature determines that a frontal collision is about to occur, the brakes will come on in order to help prevent an accident.
You will also find the 2020 Nissan Murano is equipped with lane departure warning. If the Nissan Murano is detected drifting over the lane markings, you will be alerted in order to bring the vehicle back into the correct lane.
The 2020 Nissan Murano is a stylish and powerful SUV with the features that you need for safety and a fun drive. You can come to our new Nissan dealership near Exton today to test drive this SUV and learn more about what it has to offer.